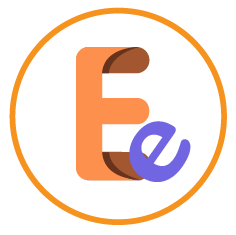 BLOG PHẦN MỀM QUẢN LÝ TRUNG TÂM EASYEDU
– Thông tin cập nhật Tính năng mới
– Chia sẻ kinh nghiệm Quản lý – Vận hành Trung tâm Giáo dục Đào tạo
– Tài liệu hướng dẫn sử dụng Phần mềm
You and your partner have split up. You took some time to your self, and then you're prepared to dip your own bottom back to the matchmaking share. Maybe you have that special someone planned. But you're anxious. It's been quite a while because you final played the online dating game, and you are...
HÃY ĐỂ EASYEDU ĐỒNG HÀNH CÙNG DOANH NGHIỆP CỦA BẠN
Easy Edu – Nền tảng Quản trị Doanh nghiệp Giáo dục phổ biến nhất
Với hơn 1400+ Trung tâm và Doanh nghiệp Giáo dục tin dùng | Giá chỉ từ 2000 Vnđ/ngày/ User
HOTLINE
Tư vấn bán hàng: 0968291655
CSKH: 0846891655
Hoạt động 365 ngày/năm từ 7:00 đến 22:00 kể cả ngày nghỉ lễ tết.
FANPAGE
Luôn trả lời các thông tin nhanh nhất có thể cho khách hàng thông qua các phản hồi trên Facebook.
KÊNH HỖ TRỢ YOUTUBE
Luôn cập nhật các kiến thức sử dụng phần mềm tức thời, trực quan giúp người dùng sử dụng được dễ dàng và hiệu quả nhất.
CHAT WEB & MOBILE
Luôn có người trực chat để trả lời câu hỏi của các bạn nhanh và hiệu quả nhất suốt 365 ngày/năm.